YouTube Monetization Pack
Special offer for applying to the YouTube monetization program. This offer requires at least one video longer than 60 minutes on your channel. Start time: 12-24 hours Duration: 10-14 days
Watch hours
Subscribers
Package price
Bonus video likes
Bonus video views
Your videos in YouTube recommendation section
Eligible for YouTube
Watch hours4000
Subscribers1000
Package price129,00 EUR
Bonus video likesup to 250
Bonus video viewsup to 3500
Eligible for YouTube

Order now
Eligible for YouTube

from

50 000
to

1000 000
views per day
You control the speed
We can do it faster, please contact us

If your video is interesting to the audience, then YouTube will promote you in the SERP for free (search, related videos, etc.).
It will give a free increase in views and subscribers.
Try it now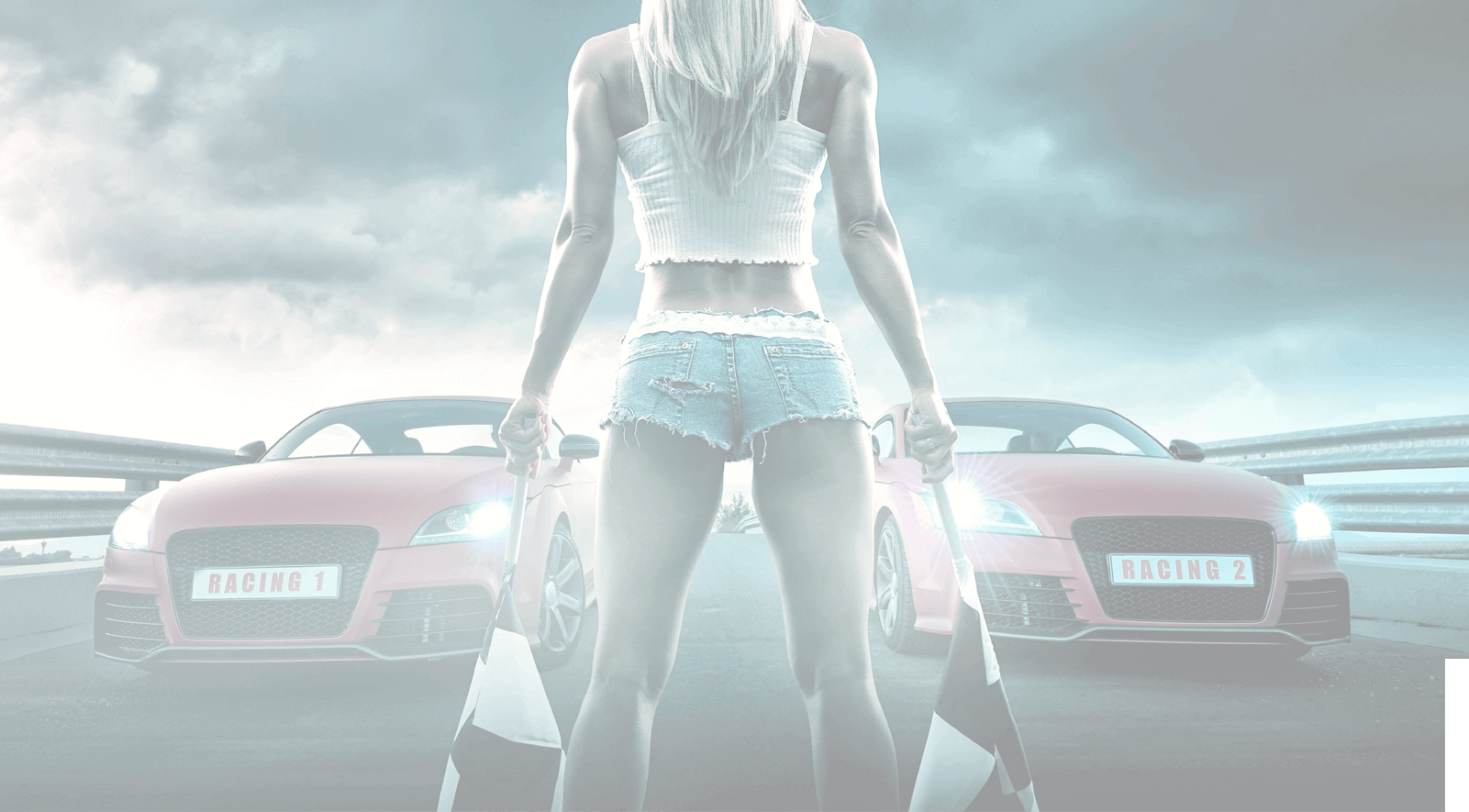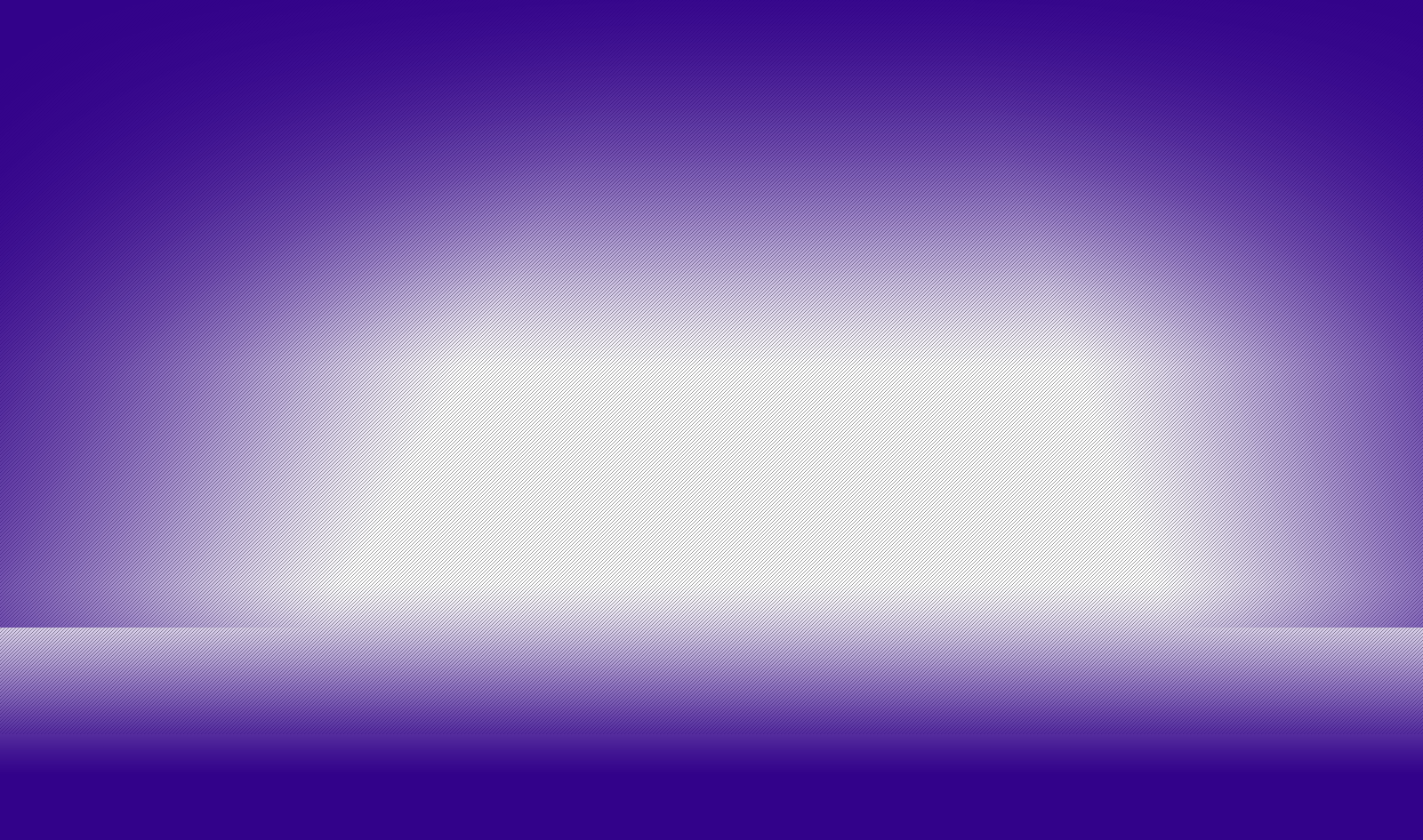 Why choose us?
Ad view speed
We have access to the Google Marketing Platform tools used by the major advertisers with a budget of over € 500,000 per quarter

Try it now
Completely safe for you - our advertising tool is provided by Google
Our advertising specialists are always at your service! We work with volumes of more than 15,000,000 views per month
The target audience you need for the best price on the market (1000 views for 15 USD)
Your views analytics accuracy is 100% - because Google do it for us
Our prices
1000

views
6,0

EUR
Actually, different ad formats have different costs. For simplicity, we'll do an
efficient mix of formats for you, simplifying the ordering process and slightly lowering our margin.
Try now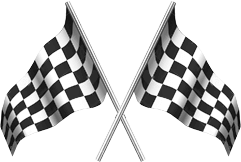 1

Place order
Register in your personal account or use the quick order widget. Fill The form and send the link to your video. Ready!

2

Watch progress
Monitor your content progress in real time in personal account.
3

Get popular
Since the content is seen by your target audience, your popularity naturally grows.
* Please note that YouTube may confirm your video for up to two days
Order video promotion
Terms of Use
Effective date: March 10, 2023
Introduction
By downloading, browsing, accessing or using Limon.ad  by S K T MARKETING MANAGEMENT (The Service), you agree to be bound by these Terms and Conditions of Use. We reserve the right to amend these terms and conditions at any time. If you disagree with any of these Terms and Conditions of Use, you must immediately discontinue your access to the Service and your use of the functions offered on the Service. Continued use of the Service will constitute acceptance of these Terms and Conditions of Use, as may be amended from time to time.
Limitations
The following restrictions apply to rights granted in accordance with the terms of service:
you do not have the right to license, sell, rent, transfer, reproduce, distribute or use our Service for any other commercial purposes;
you do not have the right to create or use framing methods to include any Service brand or logo;
you are not entitled to use meta tags or any other related text when using the name or trademark of the Service;
you are not entitled to participate in potentially harmful actions regarding the properties of the Service, including violation or attempt to violate any security functions of the Service;
you do not have the right to access the Service to create similar websites, services or applications;
You are not entitled to issue any copyrights or other property marks contained in the Service;
you do not have the right to use the properties of the Service in any way that could damage the application;
You do not have the right to try to gain unauthorized access to computer systems or networks owned by Service.
Rules About Use of Limon.ad by S K T MARKETING MANAGEMENT
We will use reasonable endeavours to correct any errors or omissions as soon as practicable after being notified of them. However, we do not guarantee that the Service will be free of faults, and we do not accept liability for any such faults, errors or omissions.
We do not warrant that your use of the Service will be uninterrupted and we do not warrant that any information (or messages) transmitted via the Service will be transmitted accurately, reliably, in a timely manner or at all. Notwithstanding that we will try to allow uninterrupted access to the Service, access to the Service may be suspended, restricted or terminated at any time.
We do not give any warranty that the Service is free from viruses or anything else which may have a harmful effect on any technology.
We reserve the right to change, modify, substitute, suspend or remove without notice any information on the Service from time to time. Your access to the Service may also be occasionally restricted to allow for repairs, maintenance or the introduction of new facilities or services. We will attempt to restore such access as soon as we reasonably can. For the avoidance of doubt, we reserve the right to withdraw any information on Service at any time.
We reserve the right to block access to and/or to edit or remove any material which in our reasonable opinion may give rise to a breach of these Terms and Conditions of Use.
Suspension and Termination
If you use (or anyone other than you, with your permission uses) the Service in contravention of these Terms and Conditions of Use, we may suspend your use of the Service.
If we suspend the Service, we may refuse to restore the Service for your use until we receive an assurance from you, in a form we deem acceptable, that there will be no further breach of the provisions of these Terms and Conditions of Use.
We shall fully cooperate with any law enforcement authorities or court order requesting or directing to disclose the identity or locate anyone in breach of these Terms and Conditions of Use.
Without limitation to anything else in this point, we shall be entitled immediately or at any time (in whole or in part) to: (a) suspend the Service; (b) suspend your use of the Service; and/or (c) suspend the use of the Service for persons we believe to be connected (in whatever manner) to you, if:
you commit any breach of these Terms and Conditions of Use;
we suspect, on reasonable grounds, that you have, might or will commit a breach of these Terms and Conditions of Use; or
we suspect, on reasonable grounds, that you may have committed or be committing any fraud against us or any person.
Our rights under this point shall not prejudice any other right or remedy we may have in respect of any breach or any rights, obligations or liabilities accrued prior to termination.
Disclaimer and Exclusion of Liability
Limon.ad by S K T MARKETING MANAGEMENT, the Service, the information on the Service and use of all related facilities are provided on an "as is, as available" basis without any warranties whether express or implied.
To the fullest extent permitted by applicable law, we disclaim all representations and warranties relating to the Service and its contents, including in relation to any inaccuracies or omissions in the Service, warranties of merchantability, quality, fitness for a particular purpose, accuracy, availability, non-infringement or implied warranties from course of dealing or usage of trade.
We do not warrant that the Service will always be accessible, uninterrupted, timely, secure, error free or free from computer virus or other invasive or damaging code or that the Service will not be affected by any acts of God or other force majeure events, including inability to obtain or shortage of necessary materials, equipment facilities, power or telecommunications, lack of telecommunications equipment or facilities and failure of information technology or telecommunications equipment or facilities.
While we may use reasonable efforts to include accurate and up-to-date information on the Service, we make no warranties or representations as to its accuracy, timeliness or completeness.
We shall not be liable for any acts or omissions of any third parties howsoever caused, and for any direct, indirect, incidental, special, consequential or punitive damages, howsoever caused, resulting from or in connection with the mobile application and the services offered in the mobile application, your access to, use of or inability to use the mobile application or the services offered in the mobile application, reliance on or downloading from the mobile application and/or services, or any delays, inaccuracies in the information or in its transmission including but not limited to damages for loss of business or profits, use, data or other intangible, even if we have been advised of the possibility of such damages.
We shall not be liable in contract, tort (including negligence or breach of statutory duty) or otherwise howsoever and whatever the cause thereof, for any indirect, consequential, collateral, special or incidental loss or damage suffered or incurred by you in connection with the Service and these Terms and Conditions of Use. For the purposes of these Terms and Conditions of Use, indirect or consequential loss or damage includes, without limitation, loss of revenue, profits, anticipated savings or business, loss of data or goodwill, loss of use or value of any equipment including software, claims of third parties, and all associated and incidental costs and expenses.
The above exclusions and limitations apply only to the extent permitted by law. None of your statutory rights as a consumer that cannot be excluded or limited are affected.
Notwithstanding our efforts to ensure that our system is secure, you acknowledge that all electronic data transfers are potentially susceptible to interception by others. We cannot, and do not, warrant that data transfers pursuant to the Service, or electronic mail transmitted to and from us, will not be monitored or read by others.
Indemnity
You agree to indemnify and keep us indemnified against any claim, action, suit or proceeding brought or threatened to be brought against us which is caused by or arising out of (a) your use of the Service, (b) any other party's use of the Service using your user ID, verification PIN and/or any identifier number, and/or (c) your breach of any of these Terms and Conditions of Use, and to pay us damages, costs and interest in connection with such claim, action, suit or proceeding.
Intellectual Property Rights
All editorial content, information, photographs, illustrations, artwork and other graphic materials, and names, logos and trademarks on the Service are protected by copyright laws and/or other laws and/or international treaties, and belong to us and/or our suppliers, as the case may be. These works, logos, graphics, sounds or images may not be copied, reproduced, retransmitted, distributed, disseminated, sold, published, broadcasted or circulated whether in whole or in part, unless expressly permitted by us and/or our suppliers, as the case may be.
Nothing contained on the Service should be construed as granting by implication, estoppel, or otherwise, any license or right to use any trademark displayed on the Service without our written permission. Misuse of any trademarks or any other content displayed on the Service is prohibited.
We will not hesitate to take legal action against any unauthorised usage of our trade marks, name or symbols to preserve and protect its rights in the matter. All rights not expressly granted herein are reserved. Other product and company names mentioned herein may also be the trademarks of their respective owners.
Amendments
We may periodically make changes to the contents of the Service, including to the descriptions and prices of services advertised, at any time and without notice. We assume no liability or responsibility for any errors or omissions in the content of the Service.
We reserve the right to amend these Terms and Conditions of Use from time to time without notice. The revised Terms and Conditions of Use will be posted on the Service and shall take effect from the date of such posting. You are advised to review these terms and conditions periodically as they are binding upon you.
Applicable Law and Jurisdiction
Application can be accessed from all countries around the world where the local technology permits. As each of these places have differing laws, by accessing the Service both you and we agree that the laws of Dubai, UAE, without regard to the conflicts of laws principles thereof, will apply to all matters relating to the use of the Service.
You accept and agree that both you and we shall submit to the exclusive jurisdiction of the courts of Dubai, UAE in respect of any dispute arising out of and/or in connection with these Terms and Conditions of Use.
Privacy Policy
Effective date: March 10, 2023
This Service is provided by Limon.ad  by S K T MARKETING MANAGEMENT and is intended for use as is. This page is used to inform visitors regarding our policies with the collection, use, and disclosure of Personal Information if anyone decided to use our Service.
If you choose to use our Service, then you agree to the collection and use of information in relation to this policy. The Personal Information that we collect is used for providing and improving the Service. We will not use or share your information with anyone except as described in this Privacy Policy.
The terms used in this Privacy Policy have the same meanings as in our Terms and Conditions, which is accessible at Limon.ad  by S K T MARKETING MANAGEMENT unless otherwise defined in this Privacy Policy.
Information Collection and Use
For a better experience, while using our Service, we may require you to provide us with certain personally identifiable information. The information that we request will be retained by us and used as described in this Privacy Policy. The Service does use third party services that may collect information used to identify you.
Log Data
We want to inform you that whenever you use our Service, in a case of an error in the site we collect data and information (through third party products) on your phone called Log Data. This Log Data may include information such as your device Internet Protocol ("IP") address, device name, operating system version, the configuration of the browser when using our Service, the time and date of your use of the Service, and other statistics.
Cookies
Cookies are files with a small amount of data that are commonly used as anonymous unique identifiers. These are sent to your browser from the websites that you visit and are stored on your device's internal memory.
This Service does not use these "cookies" explicitly. However, our site may use third party code and libraries that use "cookies" to collect information and improve their services. You have the option to either accept or refuse these cookies and know when a cookie is being sent to your device. If you choose to refuse our cookies, you may not be able to use some portions of this Service.
Service Providers
We may employ third-party companies and individuals due to the following reasons:
To facilitate our Service;
To provide the Service on our behalf;
To perform Service-related services; or
To assist us in analysing how our Service is used.
We want to inform users of this Service that these third parties have access to your Personal Information. The reason is to perform the tasks assigned to them on our behalf. However, they are obligated not to disclose or use the information for any other purpose.
Security
We value your trust in providing us your Personal Information, thus we are striving to use commercially acceptable means of protecting it. But remember that no method of transmission over the internet, or method of electronic storage is 100% secure and reliable, and we cannot guarantee its absolute security.
Links to Other Sites
This Service may contain links to other sites. If you click on a third-party link, you will be directed to that site. Note that these external sites are not operated by us. Therefore, we strongly advise you to review the Privacy Policy of these websites. We have no control over and assume no responsibility for the content, privacy policies, or practices of any third-party sites or services.
Children's Privacy
This Service do not address anyone under the age of 13. We do not knowingly collect personally identifiable information from children under 13. In the case we discover that a child under 13 has provided us with personal information, we immediately delete this from our servers. If you are a parent or guardian and you are aware that your child has provided us with personal information, please contact us so that we will be able to do necessary actions.
Changes to This Privacy Policy
We may update our Privacy Policy from time to time. Thus, you are advised to review this page periodically for any changes. We will notify you of any changes by posting the new Privacy Policy on this page. These changes are effective immediately after they are posted on this page.
Contact and Compaints
For further information regarding the Privacy Policy and related practices or in case of any suspected infringement of your privacy, please contact us at info@limon.ad or by post: Office 301-046, HUMAID SULTAN BLDG, Al Mararr Area, Dubai, UAE
Since Limon.ad is offering non-tangible irrevocable goods, we do not issue 
refunds once the order is accomplished and the service is rendered. As a customer, you are responsible for understanding this upon purchasing any item at our site.
However, we realize that exceptional circumstance can take place with regard to the character of the service we provide.
Therefore, we do honor requests for the refund on the following reasons:
• Non-delivery of the product: in some cases, the process times are slower, and it may take a little longer for your orders to finish. In this case, we recommend contacting us for assistance. Claims for non-delivery must be submitted to our support department in writing within 72 hours from the order placing the date. Otherwise, the campaign will be considered completed. If your order delivery has started, then the delivery will be finished as soon as possible and no refunds will be issued once your order has started processing.
• Product not-as-described: such issues should be reported to our support department within 72 hours from the date of the purchase. Clear evidence must be provided proving that the purchased product is not as it is described on the website. Complaints, which are based merely on the customer's false expectations or wishes, are NOT honored. Our support team is always eager to assist you and deliver highly professional support in a timely manner. Thank you for purchasing from us.

You order received! Thank you
Your payment is received! Our team has started to prepare a campaign for your video.
Please note, that it could take up to 24 hours to set up a campaign. Thank you!
Oops... Something went wrong
Please try again!
Order video promotion
Link to your YouTube video *

Link to your YouTube channel *

You will be redirected to a secure payment gateway.
Powered by STRIPE